Innovative analytical solutions for the dairy industry
Meet us and discover our lastest innovations at the Forum Labo 2021 in Paris from October 5 to 7
Interested in the latest innovations in milk and dairy products control? Come and meet us on our booth D48 Hall 3 at the Forum Labo 2021!
Will be highlighted at the Forum Labo:
The DairySpec FT, versatile FTIR analyzer for accurate and fast analysis of milk and milk products,
The BactoCount IBCm 3.0, Bacteria and somatic cell counter for real time determination of the hygienic quality of milk before unloading.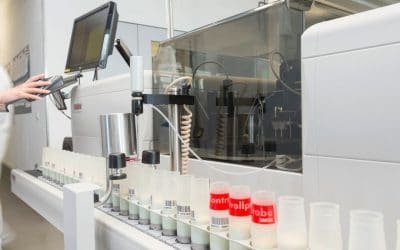 BENTLEY INSTRUMENTS Official sponsor of IDF 25-28 April 202219April 2022Dairy industry/laboratoriesInnovative analytical solutions for the dairy industryMeet us at the IDF/ISO Analytical week in Constance from 25 to 28 April 2022.The IDF/ISO Analytical Week 2022 will...
read more